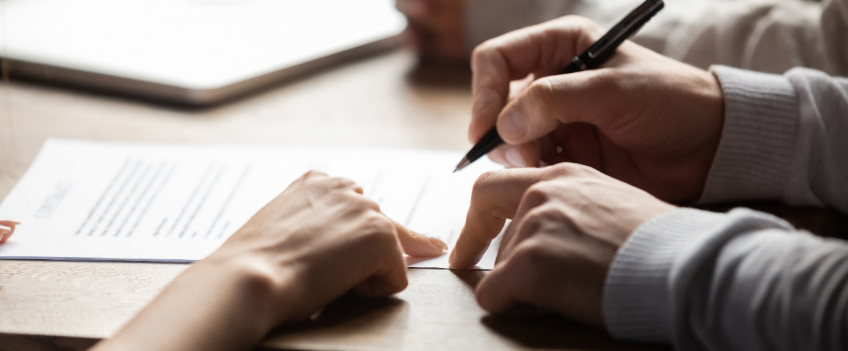 Terms and Conditions of Sale

These Terms and Conditions of Sale apply to quotations, sales orders or contracts issued or concluded by DewertOkin Technology Group Co., Ltd,a legal entity duly organized and existing under the laws of the PRC with its address at No.465 Xin Nan Yang Road Xiuzhou District, Jiaxing or its subsidiaries as seller ("Seller") and form an integral part of the quotations, sales orders or contracts (hereinafter the "Contract"). If there is any discrepancy between these terms and conditions and inquire sheet, purchase order or other communications issued by Buyer, these terms and conditions shall prevail unless otherwise agreed by Seller and Buyer in writing. These terms and any quotations submitted herewith represent an offer of sell and not a preliminary negotiation or a solicitation of an offer to buy. Any purchase order received in response to Seller's offer to sell shall constitute an acceptance of Seller's offer even though such purchase order may purport to be an offer which contemplates acceptance.

1. Price and Payment Terms
1.1. Unless otherwise agreed in writing, all prices quoted by Seller shall be 【FOB (Free on Board) designated port of shipment】, 【exclusive】of VAT.
1.2. Unless otherwise agreed in writing, quotations issued by Seller are valid for 90 days only.
1.3. The price quoted by Seller for goods includes such production and design work that is normal and standard in the industry. In the event such goods require unforeseen or extraordinary work, or Buyer requests or requires additional work, then Seller, at its sole option and discretion, may cancel the sale or increase the price to be paid by Buyer.
1.4. Unless otherwise agreed in writing, Buyer shall make full payment before shipment.
1.5. If Buyer makes payment in foreign currency, Buyer shall provide Seller with the following documents for settlement of payment: (1) photocopy of customs declaration form (furnished by importer); (2) import goods customs declaration form verification report stamped by the bank (furnished by the paying bank).
1.6. If Buyer fails to pay any amount when due, Buyer shall pay Seller interest thereon at 【0.05%】 per day. If the overdue amount is in foreign currency, Buyer shall also be liable for the exchange rate losses incurred by Seller.
1.7. If Buyer fails to make payment or issue letter of credit for more than 60 days, Seller is entitled to terminate the Contract and demand Buyer to pay for damages.

2. Production and Delivery
2.1. Due to Seller supply chain and inventory procurement consideration, unless otherwise agreed in writing, all orders for manufactured items placed by Buyer must be made at least 60 days in advance of the anticipated delivery date. Seller shall not be responsible for delays in delivery of manufactured items resulting from Buyer's failure to place orders at least 60 days in advance. Seller may cancel any order for which Buyer does not take delivery within 120 days of the date the order is placed. Any adjustments in production that are not forecast at least 120 days in advance may result in the assessment of additional freight charges and other costs and fees, and Buyer agrees to pay all such additional charges, costs, and fees.
2.2. The products, as the subject matter of the Contract ("Products"), shall be deemed delivered if they are in the possession of Buyer/ Buyer's nominee or are placed on board of the designated vessel, whichever is earlier. The risks of damages and loss will pass to Buyer upon delivery. The title of Products will pass to Buyer upon delivery or receipt of full payment, whichever is later.
2.3. Products as to which delivery is delayed due to any reason caused by Buyer or Buyer's nominee, the products shall be deemed delivered. Products may be placed in storage at Buyer's risks and at Buyer's account.

3. Inspection and Acceptance
3.1. After delivery, Buyer shall conduct inspection on the amount, specifications, and appearance of the Products, and notify Seller within 7 days of any nonconformity. If Buyer fails to notify Seller of any non-conformity within said period, the amount, specification and appearance of the Products shall be deemed to be conformed to the Contract.
3.2. If Buyer and Seller agree to conduct an acceptance test before acceptance, Buyer shall then complete the acceptance test within the specified period (if no period is specified, within 15 days upon delivery). If Buyer fails to conduct such test within said period, the Products are deemed to pass the test and accepted by Buyer.
3.3. Minor defects generally accepted in transaction (such as scratches, damaged packaging) shall not be deemed as nonconformity and Buyer is not entitled to reject the Products for minor defects.

4. Warranty
4.1. Seller warrants that the Products will perform substantially in conformance with Seller's published specifications and other standards agreed by Buyer and Seller. Unless otherwise agreed in writing, the warranty period refers to "Products Quality Warranty Certificate" provided by Seller and the period commences from date of production.
4.2. In no event shall Seller have any obligations for problems caused by the following: (1) normal wear and tear, (2) accident, disaster or event of force majeure; (3) misuse, fault or negligence of or by Buyer, (4) use of Products in a manner for which they were not designed; (5) external cause to the Products such as, but not limited to, power failure or electrical power surges, (6) improper storage and handling of the Products or (7) use of the Products in combination with equipment or software not supplied by Seller.
4.3. Within the warranty period, Seller may elect to repair or replace the defective product. Products repaired or replaced under this warranty continue only for the remainder of the original warranty period. Seller will not assume warranty obligation to Buyer if Buyer resells the Products, but Seller will be responsible for any bodily harm or property damages caused by Seller's willful conduct or gross negligence.
4.4. If any part of the Products is purchased by Seller from a third party, the warranty period will be limited to the warranty period provided by the third party.
4.5. The warranty stated in this paragraph are exclusive and are in lieu of all other warranties.
Any implied warranty of merchantability in respect other than as expressly set forth
4.6. above and any implied warranty of fitness for a particular purpose are disclaimed.

5. Intellectual Property
5.1. "Intellectual Property" shall mean all patents, trademarks, copyrights, software (including source code and object code), domain names, trade secrets, know-hows, and other forms of intellectual property embedded in the Products.
5.2. Intellectual property shall belong to Seller. Seller hereby grants a license to Buyer free use of the intellectual property for Buyer's normal use of the Products. Buyer shall not, in whole or in parts, duplicate, reversely interpret/compile, disassemble or in any way reversely design such intellectual property.

6. Tools and Equipment
Unless otherwise agreed in writing, any equipment (including tools, dies and jigs) which Seller may acquire or contract specifically for use on Buyer's behalf and for purposes of completing Buyer's order (collectively, the "Equipment") shall be and remain the property of Seller, to always remain in its possession and control, and Seller shall be entitled to charge Buyer for reasonable costs of acquiring, storing, and maintaining the Equipment. When, for a period of 1 year, no orders have been accepted from Buyer for the manufacture of products utilizing the Equipment, Seller shall have the right to dispose of the Equipment as it may determine in its sole discretion, without liability to Buyer whatsoever. In the event that Buyer shall furnish Seller with any materials or equipment belonging to Buyer, Seller shall care for and store said materials or equipment as it would reasonably care for and store its own, but shall not be liable for loss or damage to such materials or equipment.

7. Delay, Breach, Indemnity and Bankruptcy
7.1. Performance of Contract may only be delayed or suspended by Seller's written consent. If the delay or suspension is more than 30 days, Buyer shall pay 20% of the value of the Products as compensation for delay/suspension.
7.2. Seller is entitled to demand Buyer to pay for liquidated damages as follows if Buyer unilaterally cancels a Contract without valid reason: (1) 30% of the value of the Contract if the Products are general products; (2) 30% of the total value of the Contract plus the manufacture costs if the Products are specific designed products.
7.3. Unless otherwise stipulated by law, the liability of Seller to Buyer under a specific Contract is limited to the total value of such Contract. Seller is not liable to Buyer for indirect losses (e.g., loss of revenue or profit, loss of goodwill, loss of data).
7.4. The foregoing Section 7.3 does not apply to (1) bodily injury; or (2) property damages caused by willful misconduct or gross negligence.
7.5. Buyer agrees to indemnify, hold harmless, and defend Seller, its shareholders, directors, officers, agents and employees from and against all liabilities, claims, dangers, losses, costs, and expenses, including attorney's fees, arising out of any claim for injuries to persons, deaths of persons, or damage to any property arising directly or indirectly out of or in connection with Buyer's use of goods sold by Seller under the Contract.
7.6. Should Buyer become insolvent, or should Buyer file or have filed against it a petition in bankruptcy, or should a receiver be appointed for Buyer, then Seller may refuse further performance and may terminate the Contract immediately and without prior notice.

8. Governing Law and Dispute Resolution
8.1. The Contract shall be governed by the Chinese law. If neither Seller nor Buyer is located in China, the Contract shall be governed by the laws where Seller locates. The United Nations Convention on Contracts for the International Sale of Goods also applies to the Contract. Any international trade terms, if used in the Contract, shall be construed in accordance with the International Rules for the Interpretation of Trade Terms 2020 (INCOTERMS 2020), unless otherwise provided in the Contract.
8.2. Any dispute arising from or in connection with this Contract shall be settled through friendly negotiation. In case that no such settlement is reached, the dispute shall be submitted to the court(s) where Seller is located for litigation.

9. Miscellaneous Provisions
9.1. If a force majeure event occurs, being an event of any kind which cannot be foreseen, avoided or overcome by the party obliged to perform, including without limitation, unforeseeable production, traffic or shipping disturbances, fire, floods, infectious diseases, unforeseeable shortages of labour, utilities or raw materials and supplies, strikes, lockouts, embargoes, acts of government, implementation of applicable laws and any other events which diminish, delay or prevent production, shipment, acceptance or use of the goods, or make it an unreasonable proposition, shall relieve the party from its obligation to supply or take delivery, as the case may be, as long as and to the extent that such event prevails. If a force majeure event lasts more than 90 days, either party shall have the right to terminate the Contract and Seller shall not be liable for any loss or damage suffered by Buyer as a result.
9.2. Buyer may not assign its rights, duties, or obligations under the Contract without the express, written consent of Seller.
9.3. Unless otherwise specified in the Contract, information contained in the brochures, product manual, catalogue, advertisement, price list on the Products and their use, such as weight, size, volume, colour and other data, is for reference only and shall not be incorporated as a term of the Contract.
9.4. The information Seller provided to Buyer (including but not limited to price, discount and technical information) is Seller's confidential information, Buyer agrees (1) to keep such information confidential and will not disclose to any third party; and (2) use the information only for the use of Products.
9.5. Any written notice or communication issued to the other party in accordance with the Contract shall be deemed served when by hand the time of hand delivery or by courier 3 working days after such notice or communication being sent to the other party's business address.
9.6. No course of dealing or failure of Seller to enforce any term, right, or condition of these Term shall be construed as a waiver of that term, right or condition.