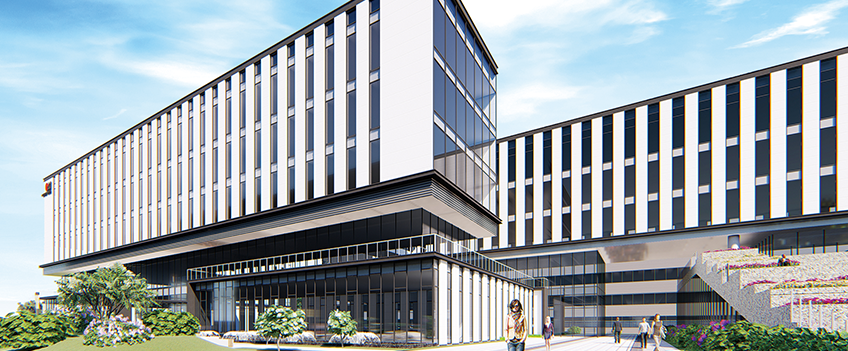 DewertOkin's Innovative Headquarters in China
The headquarters of DewertOkin Technology Group Co, Ltd. is located in Wang JiangJing Economic Zone, JiaXing, Zhejiang, China. This whole area in the Yangtze River Delta is a center for development, technology and innovation. As a result, the local conditions of our facility are perfect for us to constantly expand our product and service portfolio in a modern working environment.
Dewertokin Technology Group Co., Ltd., formerly known as Okinrefined Electric Technology Co., Ltd. reached an important milestone on July 2017, the new office building with 36,000 square meter was opened. Then, on August 28, 2020, ground was broken for the new innovation industrial center, which is expected to be completed by the end of 2021. And on that basis, the foundation stone was laid for the new industrial complex with approximately 106,000 square meters of space for future growth. With this, DewertOkin Technology Group will concentrate its technical expertise in the new complex to increase efficiency and provide even more excellent components and outstanding services to its customers. Thanks to the efforts of all team members, it took less than four months to finalize the design of the new industrial complex and complete the formalities for the project launch.
In a modern working environment, highly skilled professionals in JiaXing design trend-setting products for various applications in the Bedding, Seating, Office and Medical sectors. The extensive product portfolio, ranging from drive and system technology to functional chair mechanisms, is being continuously expanded. The focus of the product design is always the combination of highest quality, functionality and reliability.