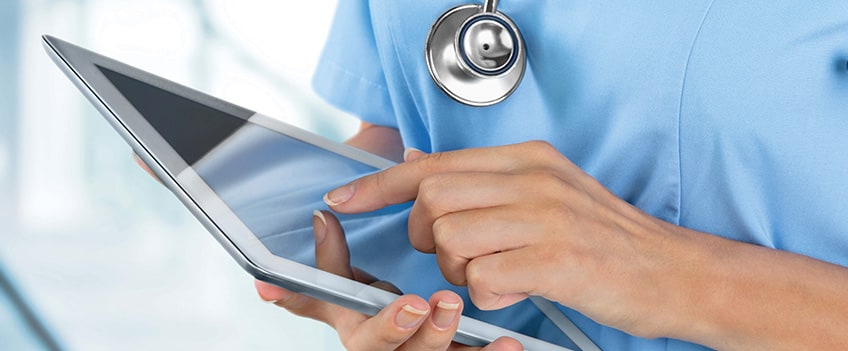 Nursing beds require powerful technology
Today's nursing beds must have many capabilities: They need to satisfy the care needs of patients and nursing staff – and they need to provide excellent functionality and user-friendliness in support of performance and intuitive operation. Dewert's efficient product solutions can help you, as a manufacturer of nursing and hospital beds, to meet these requirements. Dewert's medical division offers single and double drives, lifting columns, control units, control elements as well as various accessories – all developed in Germany and made in Europe in compliance with the highest quality standards. Only high-quality, safe, robust and reliable products meet the Dewert standard. Dewert drives for nursing beds cover a force range from 1.5 to 10 kN for adjustable loads, which makes them suitable for use in heavy-weight beds. In addition, we configure various customized systems with specific functions for nursing beds and clinical beds, depending on our customers' requirements.
Dewert products are installed in beds used for hospitals, nursing homes and home care – so there are strict safety requirements for these products. Dewert's drive technology features high safety reserves, so that your nursing beds remain fully functional even during exceptional situations, such as short-term overloads. Dewert products are, naturally, fail-safe and meet the relevant medical standards.
Versatile drive technology from Dewert
Dewert's single drives are ideal for the customized design and differentiation of nursing and hospital beds that have multiple adjustable sections. The Dewert drives are not bound to standardized clearance distances and can be installed in nursing beds according to your specific requirements. When used together with Dewert's lifting columns, it is possible to implement even the most complex movement profiles (such as pivoting) to meet special requirements.
Do you need drive solutions that can be quickly installed in standardized nursing and clinical beds? Dewert's double drives are easy to install and service. They contain two powerful drives and are docked to a standardized frame using a simple click mechanism. Another advantage for manufacturers of nursing beds is that Dewert's double drives have an integrated control unit. This results in a compact design and there's no need for you to waste time with a complex connection to the control unit. Dewert's double drives also feature our usual level of versatile connectivity, so that additional auxiliary drives can be connected to implement extended movement profiles for nursing or hospital beds. Optional accessories, such as an under-bed lighting or an external power supply, can also be connected without any problems.
Comprehensive service and close customer proximity
Dewert cooperates with you to develop optimal solutions for nursing and hospital beds. This includes the development of customized system configurations and special solutions adapted to your requirements. Dewert makes it possible for you to optimize the time and costs that you invest in your project planning. You can, for example, design specific movement profiles for your nursing beds which, after joint approval, can be loaded into the control unit. Of course, Dewert is ready during the entire project planning process to support and work with you towards designing the best solution for your application. This includes carrying out joint test runs. These products undergo rigorous testing and several optimization loops in the Dewert laboratories. This is where their performance and interaction within the system are precisely assessed and fine-tuned. Thus, Dewert can safely ensure that you've optimally met all the prerequisites for a successful certification of your nursing bed.
With Dewert as your partner, you'll benefit from our worldwide service network. Dewert provides you with quick direct channels to the proper contact persons. We also offer on-site service and excellent spare parts availability for your nursing and hospital beds. Take advantage of the expertise and competent staff at Dewert for timely updates to your nursing beds.